TUSCANY4U is not a travel agency, but on your request our company can take you to the most amazing places in Tuscany. You can plan all your visits, knowing that you can have a car or a van with driver always available and ready to satisfy your requests and needs.
On this page you can find our itineraries that we suggest to you and that you could do. Except the Tour of the Cellars and the City of Art Tour, all the other tours are available in half day[4 ore] andfull day [8 ore].

Anyways, we would like to let you know that the presence of a tour guide represents an external service that is not of our competence, but with pleasure we can recommend a professional guide that we know very well and she will take care about you. (available contact in our partners page)
Florence Tour
Half Day o Full Day
---
The city of art for excellence, the cradle of the Renaissance and of Italian language ( Dante Alighieri ), also the main city about humanistic Italian culture. Walking through its alleys, visiting its ancient shops, admiring the infinite number of museums and galleries, you can breathe the atmosphere of a city of culture and a magical place and take your Grand Tour.
The Uffizi Gallery, the Ponte Vecchio, Dante Alighieri's house, Giotto's bell tower, the cathedral with The Dome of Brunelleschi, Piazza della Signoria: it is practically impossible to write down all the attractions of Florence. Entrusting to us you can plan all the stages of your visit and you could count on our comfortable and reliable transfers.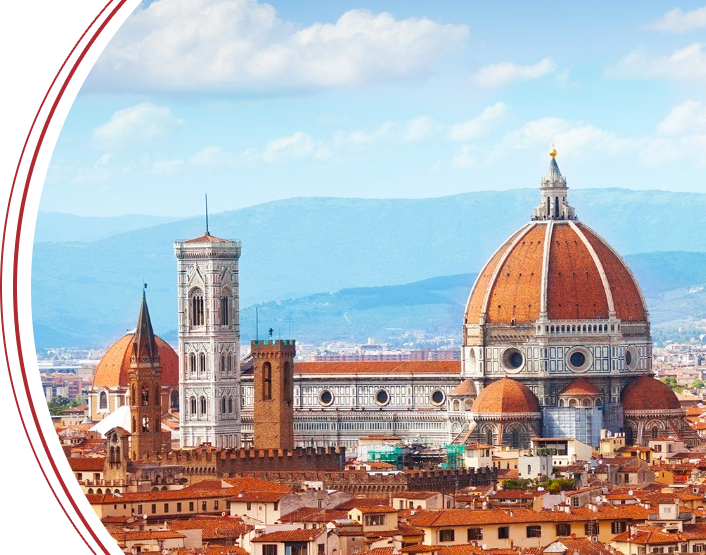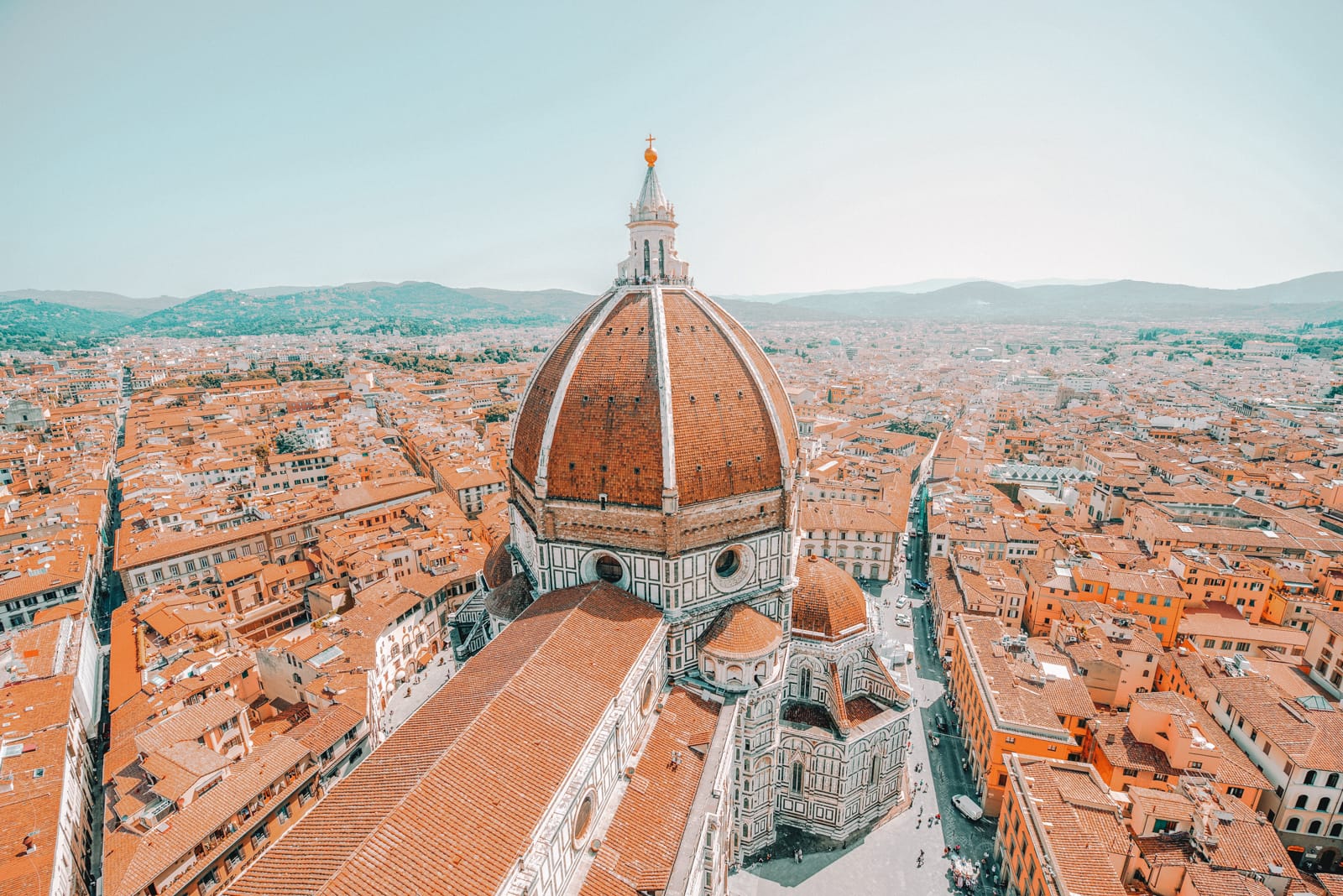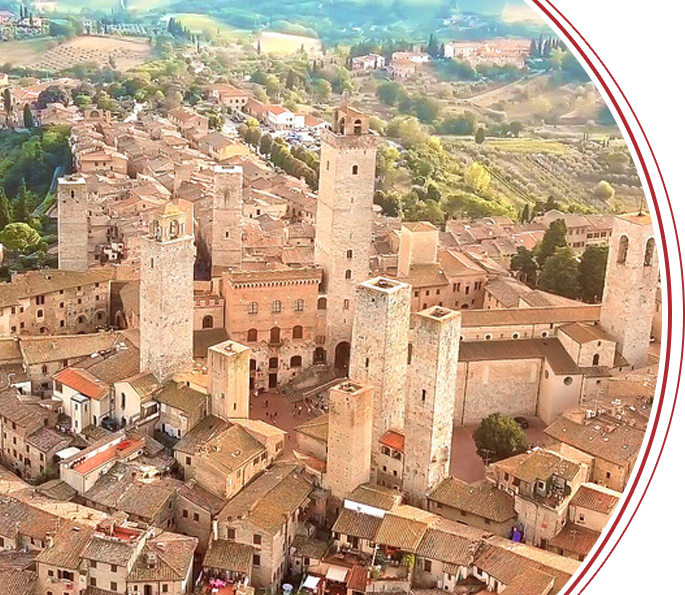 Siena - San Gimignano Tour
Half Day o Full Day
---
The Chianti area includes two of the landmarks for tourists who want to admire the riches of our region: Siena and San Gimignano, both named World Heritage Sites by Unesco.
Famous around the world for "Il Palio", the historic equestrian race held twice a year, Siena is a destination that reserves many other attractions. From Piazza del Campo to the Palazzo Pubblico, from the Duomo to the Torre del Mangia, from the Fonte Gaia to the Basilica Cateriniana di San Domenico: the artistic and historical heritage of Siena will leave you amazed.
San Gimignano, is one of the most beautiful medieval villages in our area. Located in top of the hills, you can have an unforgettable view of Chianti. Immersed in the atmosphere of this timeless beauty, you can also taste one of the great food and wine riches of Tuscany: Vernaccia di San Gimignano, Cinta senese, Pici al sugo, Peposo etc etc.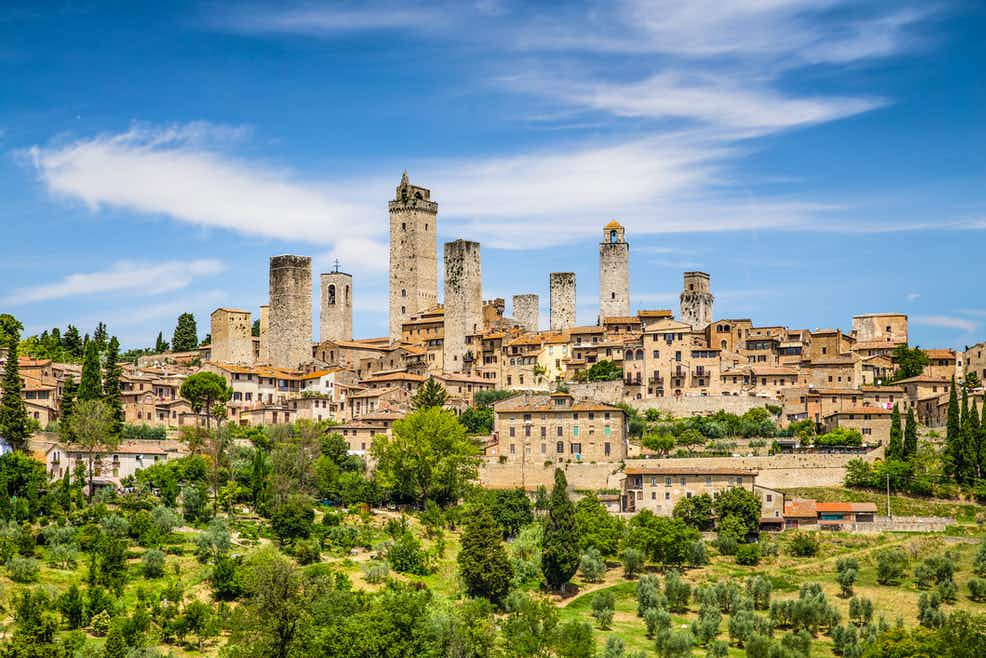 Chianti Tour
Half Day o Full Day
---
If you have not admired the fabulous views of Chianti, and have not tasted the fruits of its precious vineyards, you cannot say that you have visited Tuscany. It is one of the most evocative areas of North-Central Italy, characterized by an unforgettable "skyline" of hills, cypresses and olive trees.
We know every single secret of this land, cause we live in Chianti and if you let drive you all around this dream you will be able to truly savor its essence.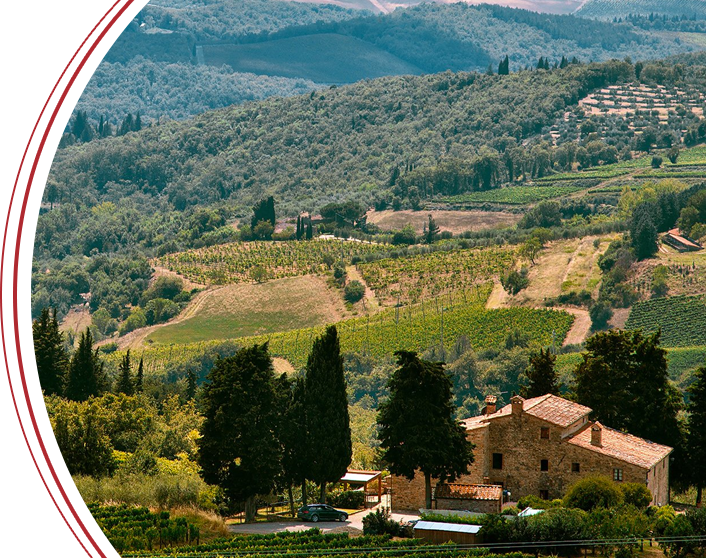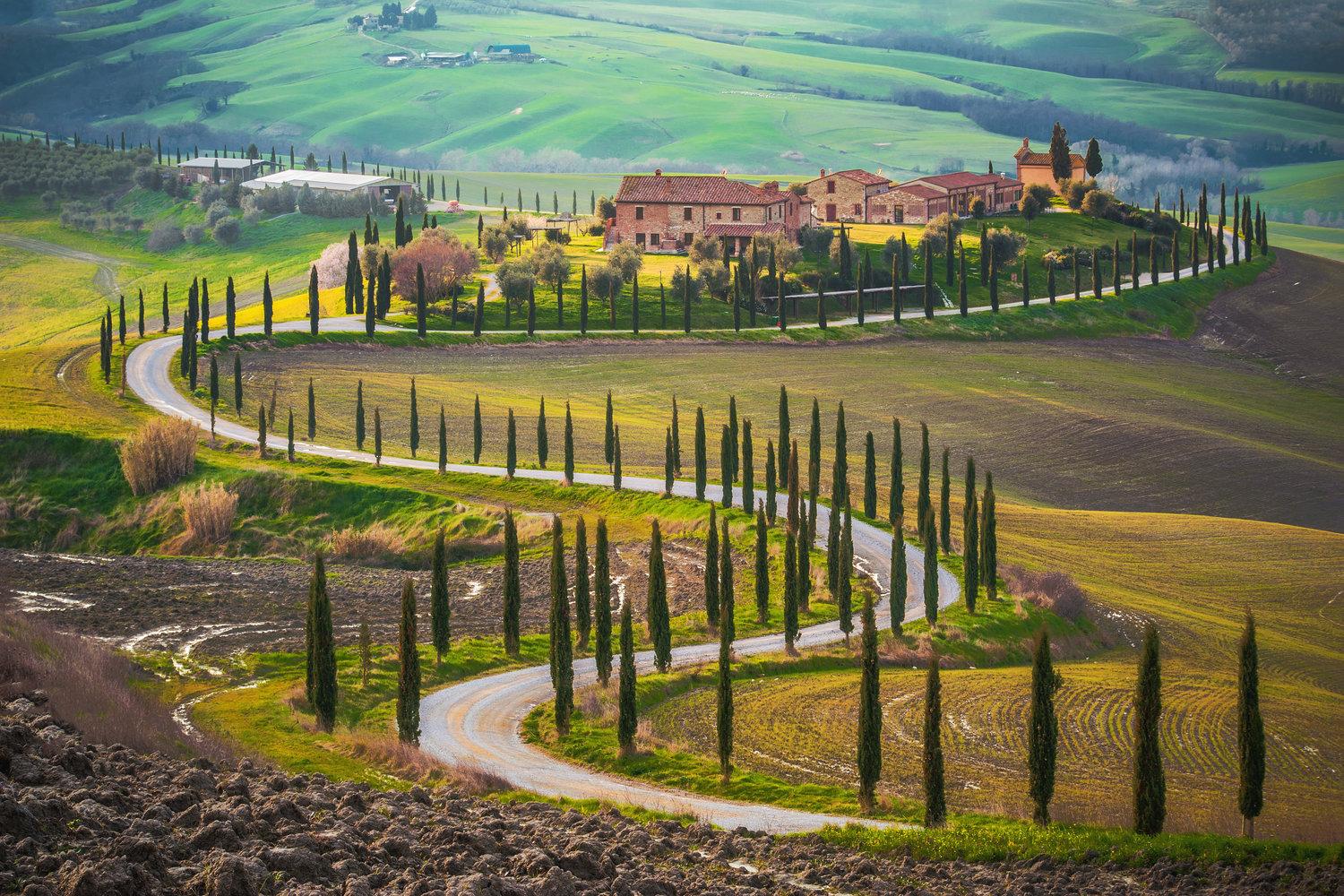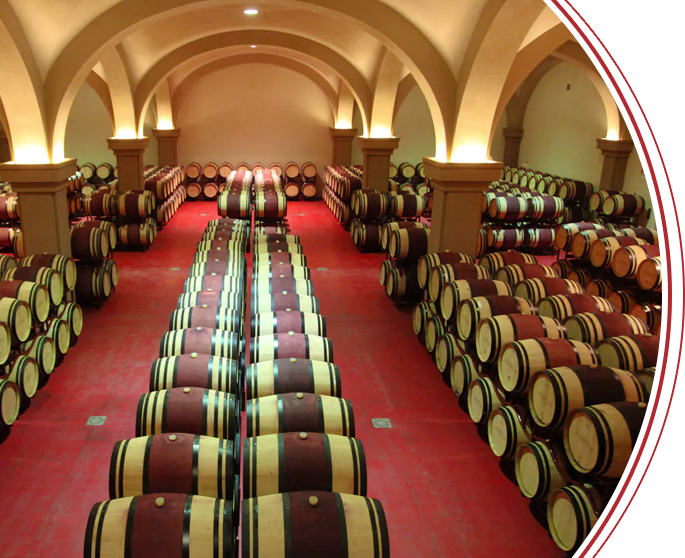 Cellar Tour
FULL DAY, including Montalcino, Bolgheri, Montepulciano, Cortona, Pienza (UNESCO WORLD HERITAGE SITES) and Val d'Orcia (UNESCO WORLD HERITAGE SITES)
---
For wine lovers, Tuscany is one of the most important land in the world to choose. Not only for the quality of its vineyards, but also for the great variety of wineries that make up the wine heritage of this area.
Our tours, to be carried out strictly in a full day, represents an exhaustive point of view of the Tuscan wine ecosystem. An experience for taste and for all the other senses that mixes with the history of our land.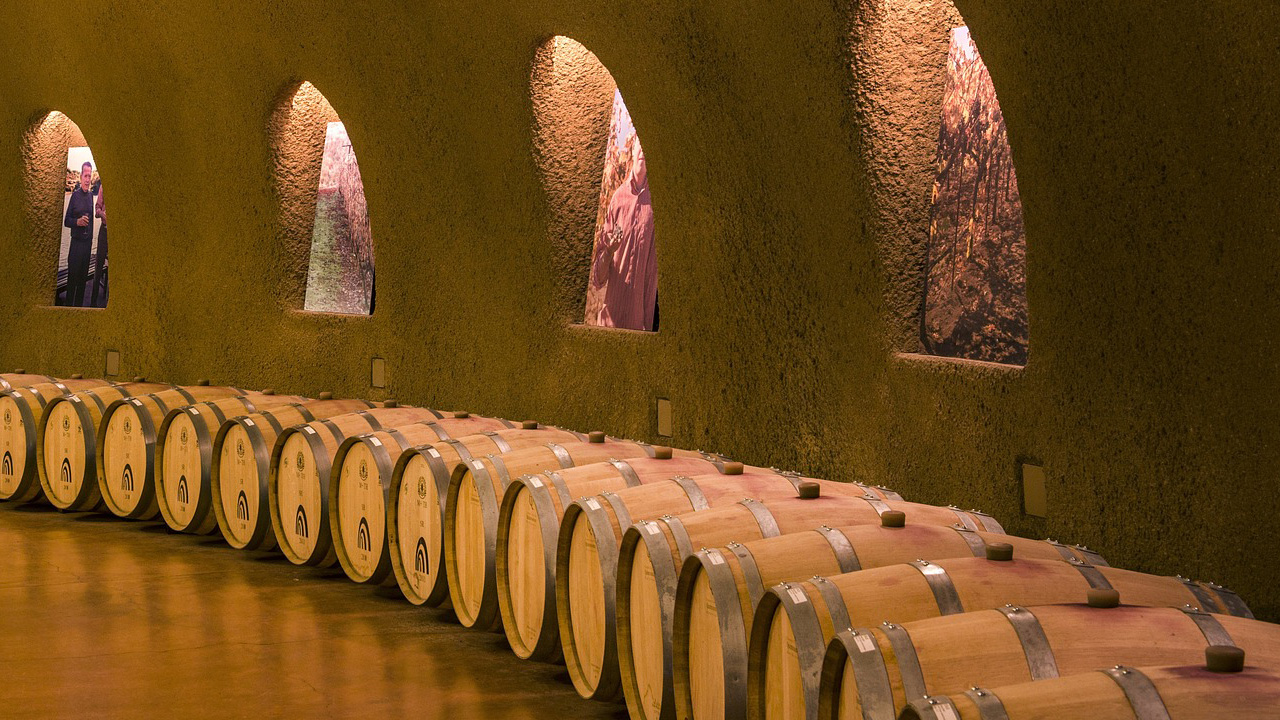 City of Art Tour
FULL DAY Pisa, Lucca, Arezzo, Pistoia
---
Florence and Siena do not hold the Tuscan artistic monopoly. All around the Tuscan region there are many other cities that deserve to be visited, because they keep their inimitable historical and artistic riches intact.
We will take you all around these beauty and all these culture cities, so you could enjoy them and count on our quick and comfortable transfers. From Piazza Grande in Arezzo to the Leaning Tower of Pisa, from the ancient walls of Lucca to the medieval beauty of Piazza del Duomo in Pistoia.